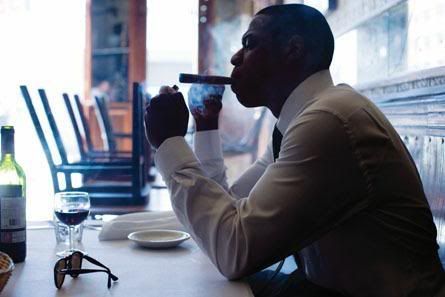 It wasn't that long ago that black men weren't even allowed to play alongside whites, let alone own a piece of the most prestigious franchise in the MLB. Jay-Z is looking to become a minority owner in the New York Yankees, according to Time Out Magazine.
He's already part owner of the New Jersey Nets, and almost bought into London-based soccer team Arsenal Football Club in 2005 before the deal fell through.
"I had invested in the Nets, and they (Arsenal bosses) asked me if I was interested in investing. But I get that from time to time," Jay told London's Time Out magazine. "Someone told me yesterday that someone else had a piece of the New York Yankees, 'We wanna talk to you, yadda yadda yadda.' I mean, I love the Yankees so I'm in the middle of following that through, but sometimes it comes to be nothing. That (Arsenal) was one of the times it came to nothing."
Keep getting your money....