For some reason that I just can't comprehend, the Firm thought we were done last night. Any person with 3 drops of common sense knew the San Antonio Spurs were not going to lose to the Hornets. This is one of the main reasons.
Granted, his game is as entertaining as being in an electric chair, but TIM DUNCAN aka Mr. Fundamentally Sound gets the job done night in and night out. Then you have this guy right here: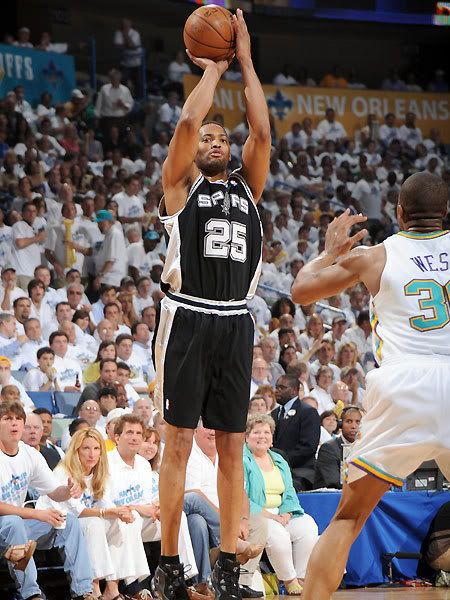 ROBERY HORRY. He may be like the Jaz-O of the team, but he is good for a 3 off a screen and/or 1 in your face. *insert Eddie Murphy scene from Coming to America----"In thee face!!!! In theeeee face!!!!* At the end of the day, this is going to be the final result of ANY team that tries my squads patience.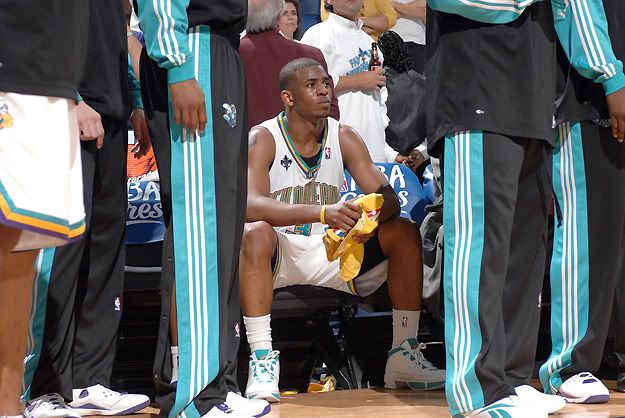 On the bench, watching us win. Lakers beware. Famous Firm: Don't get scared now and don't call my Blackberry copping pleas for mercy, because I have none.